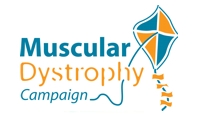 Muscular Dystrophy UK
Muscular Dystrophy and related muscle diseases are unforgiving, hard to understand and difficult to combat. More than 70,000 people in the UK have muscle disease and 350,000 people are indirectly affected as relatives and carers. There are no cures or treatments that prevent the breakdown of muscle, but increased knowledge has improved the quality, and in many cases the length, of people's lives.
Muscular Dystrophy UK is the only national charity focusing on all muscle diseases. We invest £3 million a year into care support services, research, muscle centres, networks, information and resources.
We have pioneered the search for treatments and cures for over 50 years and provide practical, medical and emotional support to people affected.
Your support, by donating regularly through your pay, will help us to continue leading the fight against muscle disease.