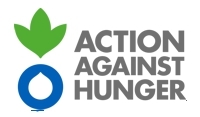 Action Against Hunger
At Action Against Hunger we are committed to saving the lives of malnourished children whilst providing communities with access to safe water and adequate food. We run life-saving programmes in over 40 countries, benefitting 6.4 million people a year. We have the technical expertise but we need your help to reach more children and families. Take Action Against Hunger today – because together we can end child hunger.
Action against Hunger UK is part of the Action Against Hunger International Network.
Registered Charity No. 1047501