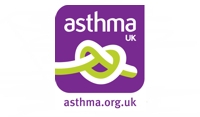 Asthma UK
Today three families will lose someone to asthma.
Everyone knows someone with asthma and yet not everyone knows it can and does kill.
Our dedicated nurses and award-winning information give people the help and support they need to understand their condition better and ensure no one ends up in hospital or dies from an asthma attack.
There must be a cure?
We are searching for a cure to asthma but it will take time and until then, we are funding research to find better treatments and fighting to ensure that everyone with asthma gets the quality of care they deserve.
We want to help the world become a place where no one dies because of asthma.
We're Asthma UK – we're with you every breath of the way.
Registered Charity No. Registered in England Charity number 802364 and in Scotland SC039322.