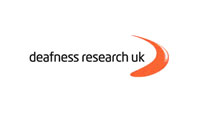 Deafness Research Uk
Deafness Research UK is the nation's medical charity for deafness and other related conditions such as hearing loss, tinnitus and balance disorders.
Worldwide, there are more than 560 million people with deafness and other hearing problems - over nine million of them in the UK alone. In a world increasingly dependent on communications, even a moderate hearing loss can have a devastating impact on every aspect of life, cutting people off from others and severely restricting educational and job prospects.
Payroll Giving is a vital source of income for Deafness Research UK and is one of the most efficient ways of supporting the charity as it is a tax-free way of donating regularly to us. Please support Deafness Research UK as together we can work to transform life for millions of people and ultimately cure deafness and related conditions.
Registered Charity No. 306948