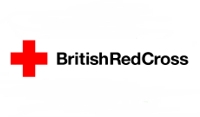 British Red Cross
The British Red Cross helps people in crisis, whoever and wherever they are.
We are part of a global voluntary network, responding to conflicts, natural disasters and personal emergencies both overseas and here in the UK.
A rapid response to crisis really depends on the support of our donors, so regular gifts are essential to the British Red Cross and the people who rely on our help. By donating to us via Payroll Giving, you can help to save lives when disaster strikes.
Thank you for your support.
Registered Charity No. England and Wales (220949) Scotland (SC037738) and Isle of Man (0752)