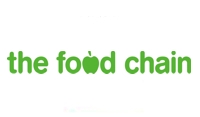 The Food Chain
Every Sunday volunteers across London prepare meals for people living with HIV.
The Food Chain deliver 31,000 meals a year and provide 1,900 food hampers to some of the most vulnerable people living with HIV - those who are unable to shop or cook for themselves, either for financial or medical reasons. More recently we developed Eating Positively, a series of nutrition and cookery classes, to help people live healthy and independent lives.
We are only able to do this with the continued generous support of donors and the commitment of our volunteers. Just £3.60 pays for the ingredients in a full meal delivery, a hot meal, dessert and light meal for later in the day. Every donation makes a difference, please support us.
Registered Charity No. 1003014