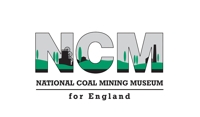 National-Coal-Mining-Museum-for-England
Memories of England's miners and their families are the heart and soul of the museum – through the ages they endured harsh conditions, fought for workers' rights and brought about momentous changes to health and safety practices. The pits changed landscapes, created towns and villages and united communities.
We
create enjoyable and inspiring ways for everyone to learn about
the legacy of all those who toiled in England's pits and helped the nation enjoy a better life today
.
Registered Charity No. 517325