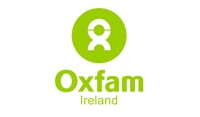 Oxfam Ireland
Oxfam Ireland works with people to overcome poverty and injustice worldwide.
Oxfam Ireland currently focuses its long-term development work in East, Central and Southern Africa. Our development programme aims to support the poorest communities in Africa in a way that avoids dependency.
We help people to help themselves, accessing their basic rights to a secure livelihood, shelter, clean water, education and healthcare. We work with local partner organizations and campaign on behalf of the worlds poor. We have a particular focus on supporting women in all our programmes.
Oxfam Ireland responds to humanitarian emergencies and natural disasters around the world – wherever they happen. In the last 10 years, Oxfam Ireland has helped to rebuild lives in over 30 emergencies around the world. Oxfam is internationally renowned as a provider of clean, life-saving water and sanitation facilities in emergency situations.
Registered Charity No. 33800