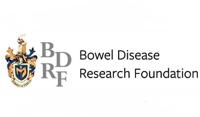 Bowel Disease Research Foundation
Bowel Disease Research Foundation (BDRF) dates back to 1997 when it was called the Colon and Rectal Disease Research Foundation set up by its then chairman, Professor. Neil Mortensen.
Bowel disease has historically been the most neglected of common diseases. As a result research has been grossly under-funded, especially considering the very great potential for significant advance.
BDRF funds practically-oriented research which increases understanding while delivering direct and demonstrable improvements in the treatment of and survival rates for people with bowel disease. Their method of operation is to invite applications from all practitioners in bowel disease. All bowel diseases are eligible for consideration. Bids received are evaluated by peer review to ensure only the highest-quality projects are approved. BDRF gives priority to projects which offer real hopes of progress for existing patients.
Registered Charity No. 1120460