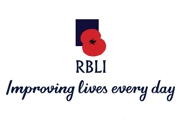 Royal British Legion Industries (RBLI) is a national charity supporting the Armed Forces, people with disabilities and people who are unemployed. We improve lives every day by inspiring those we help and supporting them to find work and lead independent lives.
We are excited to announce that we have received the backing of Barratt Developments plc, the countrys biggest housebuilder, for our Centenary Village project which will offer crucial accommodation to veterans and their families.
We have provided excellent care, support and employment for veterans who were wounded, sick or disabled from our Kent headquarters since we were first founded in 1919 in response to the need at the end of the First World War.
Registered Charity No. 210063