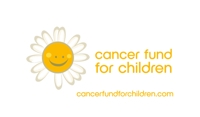 Cancer Fund for Children is Northern Ireland's leading children's cancer charity, providing practical, financial and therapeutic support to children and young people living with cancer.
Our team are here to listen and to help the whole family cope with the impact cancer has on their lives and support them every step of the way, from diagnosis right through treatment.
By supporting us, YOU are making sure that these families don't have to face cancer alone.
Registered Charity No. NI049930