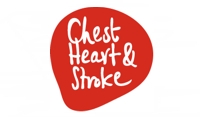 Northern Ireland Chest Heart and Stroke is a local charity for the care and prevention of chest, heart and stroke illnesses. Our vision is a Northern Ireland where chest, heart or stroke illnesses have been reduced and where those affected receive high quality services to meet their needs. To achieve this our work is focused in four areas: Care Services (cardiac services, respiratory services, stroke services and Self Management Programmes to help clients cope with a long term condition), Prevention and Health Promotion, Research and Policies.
Our work has an immediate impact on the lives of thousands of people. We offer crucial practical and emotional support at some of the most difficult times in people's lives. We also provide support for families.
All our funds are raised within Northern Ireland and are spent within Northern Ireland.
Registered Charity No. NIC103593