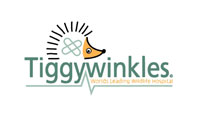 Tiggywinkles is the World's Busiest Wildlife Hospital caring for sick and injured hedgehogs, badgers, wild birds, foxes, even reptiles and amphibians.
Every year in Britain over five million wild animals and birds are injured as a direct result of their encounters with man's world. We are a specialist hospital, dedicated to rescuing and rehabilitating all species of British wildlife using all available veterinary expertise.
Tiggywinkles treats over 10,000 animal casualties every year. Our doors are open 24 hours a day, 365 days a year to receive British wildlife casualties. We treat all casualties free of charge.
Registered Charity No. 286447 / 1200460