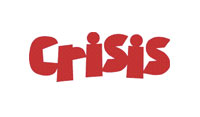 Crisis is the national charity for single homeless people. We are dedicated to ending homelessness by delivering life-changing services and campaigning for change.
Our innovative education, employment, housing and well-being services address individual needs and help people to transform their lives.
We have ambitious plans for the future and are committed to help more people in more places across the UK. We know we won't end homelessness overnight or on our own. But we take a lead, collaborate with others and, together, make change happen.
Registered Charity No. Crisis UK (Registered as 1082947)