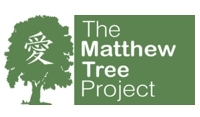 The Matthew Tree Project (TMTP) is an innovative, pioneering, holistic model which provides a complete 'wrap-around' range of support and guidance services targeted at the most at risk and crisis hit members of society. Most importantly, we provide the time necessary to build trusting and open relationships with each client so that we can fully understand what has gone wrong and what barriers need to be overcome to make progress.
What we do operates on two levels:
we seek to empower crisis hit people to take control and live fulfilling, dignified and independent lives
we engage with policy makers, local and national, to effect systemic change and create a fairer, more equal society
We are a registered charity providing early intervention services with the primary objective to address the underlying root causes of the drivers into poverty for citizens living in the UK.
We have five Centres strategically located in the most deprived areas of the city of Bristol and work with an whole spectrum of partners (presently 77 organisations) who refer clients to us who are at crisis point. Our referral partners cover the whole range of possible crisis types including; unmanageable debt, housing; addiction; unemployment or underemployment; education failure; disability; mental health; domestic abuse; immigration/asylum; ex-offenders; welfare delays/problems.
As well as providing a range of support services ourselves, virtually all clients referred to TMTP have multiple and complex needs which means they will be trying/needing to access a range of external support services and often this can be very challenging, for a whole host of reasons. Due to the fact that all our clients visit us weekly and we maintain a relationship until they are okay, we have an insight and understanding of how difficult the 'journey' through crisis can be for so many. Our service support is designed to help make the navigation to essential services easier and more effective for the benefit of each client we support.
Established in 2010 at arguably the most challenging point in time against a backdrop of austerity, savage public spending cuts, the banking sector crash and the deepest recession in living memory, The Matthew Tree Project has grown rapidly to become one of the largest 20% of charities in the UK by the end of 2014.
Not only has The Matthew Tree Project grown in size but more importantly, its pioneering model of addressing the underlying causes of poverty has gained national recognition and influence and is increasingly cited as an 'inspirational' example of good practice.
The Matthew Tree Project is not a food bank operator. Rather, our pioneering Food Plus model of poverty alleviation in a sustainable and transformational way is a 'one-stop-shop' set-up interested in the entire journey from crisis point to full restoration, often working with different delivery partners, as required.
It is in the way the essential services needed are integrated and delivered which makes The Matthew Tree Project model unique. Everything is underpinned
upon the building of meaningful relationships, over time, with those affected and to seek ways to enable people to empower themselves, to take control of their lives, find a pathway out of the poverty trap and flourish.
The Matthew Tree Project currently deliver its services through a network of Food Plus Centres located in the most deprived wards of the city of Bristol and support over 2,000 of the most disadvantaged people and families annually.
Registered Charity No. 07324296