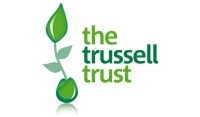 In the UK, more than 14 million people are living in poverty – including 4.5 million children.
We support more than 1,200 food bank centres in the UK to provide a minimum of three days' nutritionally-balanced emergency food to people who have been referred in crisis, as well as support to help people resolve the crises they face.
Between April 2019 and March 2020, food banks in our network provided a record 1.9 million food supplies to people in crisis, an 18% increase on the previous year and during the coronavirus pandemic food banks have seen need rise even further.
Registered Charity No. 1110522