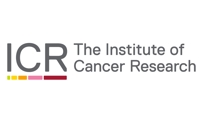 The Institute of Cancer Research
It's hard to know what the future might bring but we do know that cancer is something that touches us all. Over the past 100 years The Institute of Cancer Research (ICR) has made some of the most important and ground-breaking discoveries in cancer research. Cancer patients worldwide are receiving life-saving treatments that were discovered and developed by us.
Over 83% of our expenditure directly supports our research activity and our scientists and clinicians are working daily in our labs – in Chelsea and Sutton, London – to make a real impact on cancer patients lives. As one of the world's leading cancer research institutes you can rest assured that by supporting the ICR you will help make the discoveries that defeat cancer and bring hope to future generations of people with cancer.