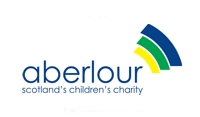 Aberlour
Aberlour is the largest, purely Scottish, children's charity. Every year we help over 6,000 children, young people and their families to cope with major obstacles such as disability, exclusion, parental drug and alcohol dependency and family breakdown.

In Scotland, the number of children with severe and complex disabilities is increasing. At Aberlour we encourage children to live as full a life as possible and our 9 disability centres across the country provide a home for home for children with multiple disabilities. We desperately need your help to keep these services running to help children like Karen.

Karen has complex physical needs due to spinal scoliosis and she is blind. Karen spends one week in eight at Aberlour's Bankfoot service in Prestonpans to give her parents and brother a break. Karen enjoys listening to music and likes to play with tactile toys and responds well to foot and hand massages. On behalf of Karen and the many more children we care for. Thank you.
Registered Charity No. SC007991