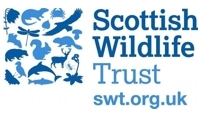 The Scottish Wildlife Trust is dedicated to preserving and protecting native species and their habitats and we are continuously working in various ways to achieve this.
The Scottish Wildlife Trust have over 125 reserves where we work all year long to maintain Scotland's natural beauties. Many of these reserves provide a natural, safe habitat for rare and endangered species to live and breed. We also use these same reserves to educate and inspire thousands of visitors each year. And as always, we are dedicated to lobbying government at all levels for stronger environmental protection policies.
Help us in our vital work by signing up for payroll giving today.
Registered Charity No. SC005792