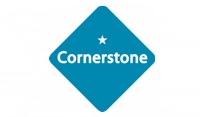 Cornerstone is a leading Scottish social care charity providing support to over 2,000 adults, children and young people with disabilities and other support needs across our services. Our aim is to enable the people we support to enjoy a valued life.
With over 30 years experience, we have designed flexible services to meet the individual needs of the people we support, maximising their independence and supporting them to build relationships and maintain social networks.
Our team of experienced staff deliver a wide range of services including home care, children's play schemes, community support, supported living, community justice, day opportunities, short breaks, fostering and direct payment support. In addition to this we have 5 social firms offering employment and training opportunities for people with disabilities.
Registered Charity No. SC004780