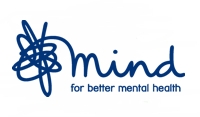 We're Mind the mental health charity. Every year, one in four of us will experience a mental health problem. No one should have to face a mental health problem alone.
Our impartial, independent information empowers people to make choices about their treatment, to understand their rights and to reach out to sources of support. We're on the phone, online and on your doorstep.
Our network of independent local Minds provide essential services and support in their communities – we support around 250,000 people every year. We campaign on a range of issues and work tirelessly to raise awareness of mental health, to break down stigma and challenge discrimination.
There are lots of different ways that you can support us, including payroll giving. We're a charity and we couldn't continue our work without your help. Thank you.
Registered Charity No. 219830