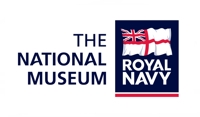 Discover how the Royal Navy helped shape the modern world through stories of courage and determination, enterprise and endeavour, heroism and sacrifice.
The NMRN embraces 5 museum sites; the National Museum in Portsmouth, the Royal Marines Museum in Eastney, the Royal Navy Submarine Museum and Explosion! Museum of Naval Firepower in Gosport and the Fleet Air Arm Museum in Yeovilton.
The First Sea Lord's Flagship, HMS Victory is now a part of the National Museum and we also have 5 affiliations: HMS Trincomalee Hartlepool: the Frigate Unicorn Dundee: Coastal Forces Heritage Trust Portsmouth, the Wellington Trust in London and the Medusa Trust.
From spring 2014, a major exhibition will be situated in the brand new Babcock Galleries, telling undiscovered stories from the men, women & ships which have made the Navy's history over the last century.
Registered Charity No. 1126283