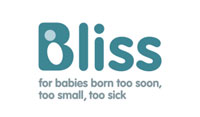 Bliss exists to give every baby born premature or sick in the UK the best chance of survival and quality of life.
We champion their right to receive the best care by supporting families, campaigning for change and supporting professionals, and enabling life-changing research.
Bliss was founded in 1979 by a group of concerned parents who discovered that no hospital had all the equipment nor the trained staff it needed to safely care for premature and sick babies.
Determined to do something, these volunteers formed a charity to give vulnerable babies the care they deserve.
40 years later Bliss has grown into the leading UK charity for the 100,000 babies born needing neonatal care every year.
Registered Charity No. 1002973