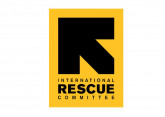 The International Rescue Committee responds to the world's worst humanitarian crises and helps people to survive and rebuild their lives. For over 80 years, we have offered life-saving care and life-changing help to refugees forced to flee from conflict or natural disaster.
Today the International Rescue Committee helps people forced to flee their homes in over 40 countries.
As a leading emergency response organization, the IRC will be responding to the situation in both countries. We will begin with an assessment of what is needed in Turkey and Syria, where we have been working since 2012.

Right now, while the extent of need is still unclear, we are launching an initial emergency appeal. We are expecting the impact to be very high in both Türkiye and NW Syria and are consolidating the response to focus on provision of critical health services, protection, and multi-purpose cash, as well as other sectors as needs are identified. Any response will prioritize both direct and partner-based responses.

Our teams in North-East Syria have reported feeling the quake; as such, we are also closely monitoring the situation in NES to identify if a response is needed, while also prioritizing our staff well-being during a traumatic experience.

Registered Charity No. 1065972