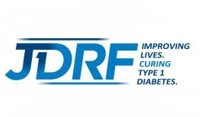 JDRF is the type 1 diabetes charity, improving lives until we find the cure. We're totally focused on type 1 diabetes, and are run by people with type 1, for people with type 1.
We fund research to cure, treat and prevent type 1 diabetes. We provide information for children, adults and parents living with the condition, at all stages from diagnosis and beyond. We give a voice to people with type 1 diabetes and campaign for increased focus on, and funding for, research to find the cure.
JDRF is a global organisation working towards the cure. Internationally, we are the world's leading charitable funder of type 1 diabetes research. We work with academia, industry and governments to make sure that the research we fund has the greatest possible impact on the lives of people with type 1 now and in the future.
Registered Charity No. England and Wales (No. 295716) and in Scotland (No. Sc040123).