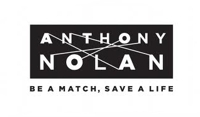 Anthony Nolan is the only UK charity to help provide lifesaving transplants to people with blood cancer.
Every 20 minutes someone in the UK is told they have a blood cancer, such as leukaemia. For many of these people, a bone marrow transplant is their only chance of a cure. Your support could help give them that chance.
Every day, we use our register to match incredible individuals willing to donate their bone marrow to people in desperate need of a transplant. But we can only find a matching donor for half the people who come to us. And that's where you come in.
Your gifts could help add more bone marrow donors to our register, find more matches - and save more lives.
Registered Charity No. 803716/SC038827