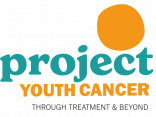 We help young people feel supported through treatment and beyond. As a young cancer patient, or someone who has been through treatment, you can access a range of therapies delivered remotely or face to face.
Project Youth Cancer also fund research into cancers that specifically affect young people. With a unique blend of support, we can support you to feel less alone, less overwhelmed and give you the strength to have some brave conversations.
Formerly The Laura Crane Youth Cancer Trust, we've supported young people going through cancer for over 25 years.
We're here to support you and change the way young people experience cancer.
Registered Charity No. 1138003