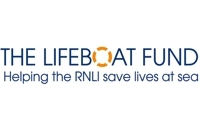 About us
The Communications and Public Service Lifeboat Fund (The Lifeboat Fund, for short) is commited to help save lives at sea. The Fund is a public service charity, and proud to be the longest-serving supporter and one of the biggest single contributors to the Royal National Lifeboat Institution.  The Fund is registered with the official regulators as a charity which fundraises throughout the UK.
Who we are
We are The Lifeboat Fund – we are a charity that exists for one purpose: to help the Royal National Lifeboat Institution (RNLI) - the charity that saves lives at sea. Over many years we have done this by raising money to pay for new lifeboats, refurbishing lifeboat stations and boats, and buying crew kit, equipment & training for RNLI volunteer lifeboat crews and lifeguards.
Why we do it
Sir Peter Housden (Chair): "Drowning must be one of the greatest human fears. "It takes little imagination to understand why the RNLI is such a popular cause for so many people." Volunteer lifeboat crews, stand ready to go on 'shouts' 24/7, often at night and in all weathers – to help people in distress. We want to help, and since The Fund began, its lifeboats in the RNLI fleet have saved over 4700 lives.
Who supports us?
•The Lifeboat Fund is an official charity of the Civil Service. It also receives valuable support from employees of the Royal Mail and British Telecom.
•It benefits from giving by current and retired staff members and from legacies.
•Civil servants throughout the UK organise fundraising collections, run marathons and cake sales etc, and promote The Lifeboat Fund and its beneficiary, the RNLI.
•Supporters also use payroll and pension giving to help this life-saving cause.
The name of our charity
The group of civil servants who raised money from their colleagues to buy the first lifeboat back in 1866 formed the Civil Service Lifeboat Fund.
This later became the Civil Service, Post Office and British Telecommunications Lifeboat Fund (CISPOTEL).
The title of the charity changed in 1969 when the Post Office left the Civil Service, and again in 1983 when British Telecom did likewise.
In 2002 when the Post Office changed its name to Consignia, the Fund changed its title to the Communications and Public Service Lifeboat Fund, or The Lifeboat Fund, for short. Consignia was renamed Royal Mail but we are proud to retain our name of The Lifeboat Fund.
Registered Charity No. 248421