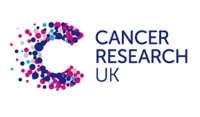 Cancer Research UK is the world's leading independent cancer charity dedicated to saving lives through research, influence and information. Our pioneering work is changing lives on a global scale. 1 in 2 people will get cancer in their lifetime; our research into the prevention, control and treatment of cancer has seen survival rates double in the last 40 years. But we won't stop there. Our mission is to see 3 in 4 people diagnosed with cancer surviving by 2034.


£5 per month
Giving just £5 could help towards the cost of kitting out one of our research labs with the essential chemicals our scientists need - the bread and butter of day-to-day experiments.

£10 per month
£10 buys 250 plastic test tubes – the understated tools of cancer-fighting experiments.
Support

£20 per month
£20 buys a digital PCR assay, which scans a piece of genetic material to find cancer-causing mutations. Finding out what causes cancer could help our scientists beat it.
Registered Charity No. 1089464 and Scotland SC041666