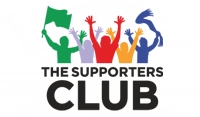 The Supporters Club is BT Sport's charitable initiative that uses the power of sport to create a better future for young people facing some of life's toughest challenges.
BT is donating £1.5million and in addition are covering the costs of the fund so every pound you give works as hard as possible to change young lives.
The money raised by The Supporters Club helps charities that are working tirelessly on the ground. In the UK, this includes disability charities for children, programmes that use sport to get young people back into education or employment, and projects that engage young people in their communities. Internationally, we help projects such as health and education centres that use football to reach out to some of the world's most vulnerable children and projects that use motorbikes to get life-saving healthcare to isolated villages.
These projects and so many more like them are changing young lives forever.
Registered Charity No. The Supporters Club Fund is managed by Comic Relief, 326568 (England/Wales); SC039730 (Scotland).