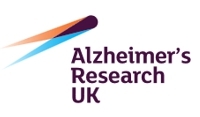 Alzheimers Research UK
We are the UK's leading research charity aiming to defeat dementia. We power world class studies that give us the best chance of beating dementia sooner.
Our pioneering work focuses on prevention, treatment and cure. We are energising a movement across society to support, fund and take part in dementia research. We aim to empower people across all generations through greater understanding of dementia. Together we have the power to defeat dementia.
Registered Charity No. 1077089 and SC042474-3