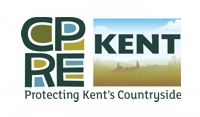 Campaign-to-Protect-Rural-England-Kent
CPRE Kent is an independent charity that fights to protect and preserve the Kent countryside for future generations and for our rich flora and fauna that make our countryside so unique and special. Although we come under the umbrella of CPRE national, we are solely self-funding and survive because of the kindness and generosity of our members and supporters.
CPRE Kent are experts in planning, fracking, water, transport and ecology, we help and empower local communities to take back control from decision makers who threaten their peaceful way of life.We promote brownfield development in favour of inappropriate development on Greenfield, AONBs, SSSI's and Greenbelt.
We actively campaign and seek to influence policy from the top down, giving the little person a voice.
Registered Charity No. 1092012