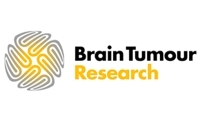 Brain-Tumour-Research
Our vision is to find a cure for brain tumours.
Our mission is to build a network of experts in sustainable brain tumour research.
Brain Tumour Research also represents the united campaign voice of the Brain Tumour Research Group of Member Charities. Launched in 2009, the charity Brain Tumour Research was established specifically to raise substantial funds for brain tumour research and operates as a separate entity to the Member Charities.
Originally set up in 2004 as an informal partnership of a number of UK brain tumour charities under the banner of the United Brain Tumour Campaign, Member Charities committed themselves to working together to raise awareness and achieve a common goal to raise funds for research into the prevention and treatment of brain tumours, as well as ultimately finding a cure.
Each of the members has been galvanised into action as a result of personal involvement with brain tumours, having realised that there is relatively little being done to support brain tumour patients or carers, or towards funding research into finding a cure, compared to other more high-profile cancers.
Today we continue to be supported across the UK by numerous brain tumour charities that are united under our national Brain Tumour Research banner. Our collective voice carries greater weight in nationwide media coverage and adds to our capacity in lobbying MPs.
Registered Charity No. 1153487