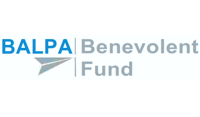 BALPA Benevolent Fund
The BALPA Benevolent Fund is a registered charity whose object is to provide support to those in financial need who are, or have been, engaged professionally as pilots, flight engineers, helicopter winchmen or navigators in commercial aviation and current or former employees of BALPA or any of its subsidiaries, and their families, and anyone else dependent on them.
We provide assistance in all kinds of cases, such as funding disability equipment; assisting with the cost of educational courses following loss of licence; support for those who have lost their licence for medical reasons and property repairs.
We encourage those eligible to apply for support. We have to be prudent with the fund's money, but we are also keen to help where we can. Funding is provided by returns on capital investments or legacies with dividends and donations being utilised by the Trustees to assist deserving cases that meet the requirements of the Trust Deed.
Registered Charity No. 229957