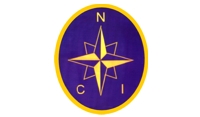 National Coastwatch Institution
Our mission is to assist in the protection and preservation of life at sea and along the UK coastline by offering a voluntary visual and audio professional watch keeping service, during daylight hours, from specially equipped lookout stations in England and Wales. All at no cost to the public.
Accidents will always happen but wherever there is an NCI station. "Eyes along the Coast" will be looking out for danger.
The National Coastwatch Institution (NCI) operates, via a central office, an ever increasing number of Lookout Stations (45 at present) around the UK coastline from the North East round to the North West employing some 1784 volunteers in total. No member of the NCI receives any payment.
Registered Charity No. 1045645