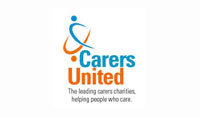 Carers-United
There are an estimated 6.4 million people in the UK providing unpaid care and support to ill, frail and disabled friends and family members. There are 1.25 million carers caring for over 50 hours a week.
Families provide the majority of care in the UK, outstripping social care services and private care providers combined. This contribution is worth an estimated £119 billion a year to the UK economy – more than the total cost of the NHS.
Carers United is a unique consortium of the leading carers charities united to help carers. Each charity is committed to supporting people who care for others by providing helplines, advocacy, short term breaks, information, advice and practical help. Carers United are Carers UK, Contact a Family and Carers Trust.