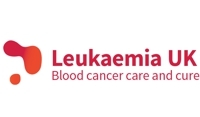 Leukaemia-UK
Someone in the UK is diagnosed with a blood cancer every 14 minutes.
That's more than 34,000 people every year.
At Leukaemia UK, we understand that behind every diagnosis are families and individuals who need help.
We will support those affected by blood cancer, and their family and friends, through the physical, psychological and financial uncertainty that lies ahead.
For 40 years Leukaemia UK has been working to fund innovative and effective research into finding a cure and better treatments for leukaemia, lymphoma, myeloma and other blood disorders.
Registered Charity No. 1150414