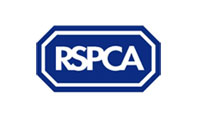 RSPCA
The RSPCA is the world's oldest animal welfare charity. Our aims are to promote kindness and prevent cruelty to animals.
With 328 Inspectors, 146 Animal Collection Officers and specialist staff at animal hospitals, centres and clinics throughout England and Wales we work around the clock to help animals in need. Thanks to the RSPCA more than 100,000 animals are re-homed and more than 30,000 animal cruelty complaints are investigated every year.

RSPCA celebrates as milestone bill for tougher sentences for animal abusers passes into law
After years of tireless campaigning, the animal welfare charity - and principal investigator of animal neglect and cruelty in England and Wales - is today (Wednesday 28 April 2021) celebrating this milestone moment.
"Since the bill was introduced, animals have been starved, shot, stabbed, beaten to death and drowned. At least now, in those cases that leave us heartbroken, our courts will be able to hand out sentences that truly reflect the severity of the crimes."
The Animal Welfare (Sentencing) Act is set to cover both England and Wales, once the Welsh Parliament passes a legislative consent motion. The new law brings us in line with Scotland and Northern Ireland where convicted animal abusers can be jailed for up to five years.
Registered Charity No. 219099