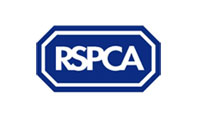 RSPCA
The RSPCA is the world's oldest animal welfare charity. Our aims are to promote kindness and prevent cruelty to animals. We care about all animals: pets, farmed animals, exotics, wildlife and animals used in science - everything from puppies and kittens through to leopard geckos and guinea pigs.
We have 400 frontline animal rescuers saving animals from danger every single day. We also have expert staff in 14 animal hospitals, wildlife centers and animal centres throughout England and Wales. The RSPCA's Animal Rescue Line answered over one million calls last year - that's one call every 30 seconds. Our aim is to prevent cruelty and in most cases investigated by our inspectors the welfare of animals is improved by the dispensing of advice and education.
RSPCA celebrates as milestone bill for tougher sentences for animal abusers passes into law
After years of tireless campaigning, the animal welfare charity - and principal investigator of animal neglect and cruelty in England and Wales - is today celebrating this milestone moment.

Since the bill was introduced, animals have been starved, shot, stabbed, beaten to death and drowned. At least now, in those cases that leave us heartbroken, our courts will be able to hand out sentences that truly reflect the severity of the crimes.
The Animal Welfare (Sentencing) Act is set to cover both England and Wales from 29 June 2021. The new law brings us in line with Scotland and Northern Ireland where convicted animal abusers can be jailed for up to five years.
Registered Charity No. 219099

Registered Charity No. 219099