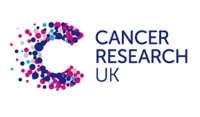 Cancer Research UK
Cancer Research UK pioneers life- saving research to bring forward the day when all cancers are cured.
Our groundbreaking research into the prevention, control and treatment of cancer has seen survival rates double in the last 40 years. But we can't stop there as sadly it is still the case that more than 1 in 3 of us will develop cancer at some point in our lives.
We are fighting for a world where no one's life is cut short by cancer. And we can only do this with the support of people like you.
Registered Charity No. 1089464 and Scotland SC041666